How To Start A Digital Agency 2021
1. What Is A Digital Agency
A digital agency is basically a company that provides various different solutions for businesses to help them grow online.
This can be done in multiple different ways. A digital agency can be providing marketing services, doing paid ads, running social media, doing SEO, and so on…
A digital agency can also do graphic design and branding for a company.
In general digital agency definition is doing services that will help other businesses to increase their sales, conversions, have more customers or in general, just make a business look better.
2. Digital Agency Business Benefits
There are quite a few benefits when it comes to building a digital agency business.
• Minimal costs to start
Starting a digital agency really requires just having a website and investing your own time. Technically, you can do it even without a website.
You don't need to buy a bunch of stock, as you would for an e-commerce business, or invest a lot of time and money if you would for example build a SAAS company.
• You don't need much experience
I know this may sound weird and of course, it helps if you have experience within the niche. However, within a digital agency, you can also outsource many things to other freelancers.
So, technically, you don't need to know for example, how to do SEO yourself, you just need to find freelancers who know how to do it, and you need to be able to sell those services.
• Potential long-term clients
Maybe the most exciting part of a digital agency business is that you have clients with whom you work for months.
So, you just need to get the client in once, and then you have income coming in month after month.
• Scalable Business
Again, because you don't need a lot of capital to start with and you are not buying stock or investing money into creating something before you see revenue, it is easier scalable.
You just need to have a good strategy of acquiring clients and then need to find more freelancers to do the work for you.
• Building a brand
Different from dropshipping or Amazon FBA, with a digital agency you are building out a brand that you can generate money with for years to come.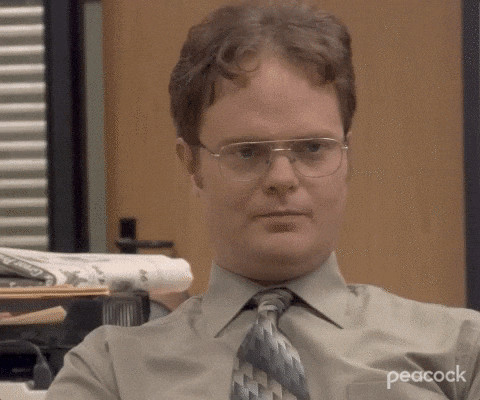 3. F

inding Digital Agency Services
Starting a digital agency doesn't mean you have to do every little thing that can help a business you can start out with one service and you can always include more as you go.
• See what competitors are doing
The easiest way to find a good service for your digital agency is to look at what other successful companies are doing.
You can find some great examples on this website 🙂
• Check freelancing websites
Go on freelancing websites such as Fiverr, Upwork, or Freelancer and see what services the most successful freelancers are offering.
• Find what provides the best ROI
You can sell graphic design or branding services with your digital agency. However, it is always easier to sell a service that has a clear return on investment.
Find out what digital services are currently providing the best return on investment and those services might be worth trying.
• What companies are looking for
This is basically a reverse process of seeing what successful freelancers are doing. You can check same websites and see postings from companies.
Identify what are digital services that are highest in demand right now, as that could indicate more potential clients to approach.
4. Digital Agency Services Examples
Digital agency often sounds like digital marketing agency but it can really include a variety of different services that don't necessarily would be included under marketing category.
Here are a few examples of digital marketing agency services:
Email marketing

Content marketing

SEO

Social media marketing

Website design

Paid advertising

Influencer campaigns

Branding
5. Testing Digital Agency Services
One of the most important steps is to actually test the digital agency services that you choose. Which is something that a lot of people skip.
Usually, you want to find digital services that are growing in interest rather than declining.
• Competition SEO/Social/Paid
Again check what competition you have out there (which you can do via this website).
But to take it next step you can check on search engines how much competition there is and what is the quality of their websites.
You can also even check what is happening on social media and what kind of ads your competitors are running.
Tip* You want to find high engagement content and long-running ads, as this indicates they must be successful to a certain extent.
• Are there successful competitors
If you find a specific service + niche that you think has potential, check if there is at least one successful competitor to be a proof that it's a profitable niche.
• Find actual numbers
Instead of just finding digital services that look like good potential, try to find some actual numbers that prove it.
How much are your competitors charging for those services and if possible what is their customer acquisition costs. 
There is a Packages section on this website that allows you to quickly find some of the pricings from other agencies and get some inspiration on how you could package your own services.
• What are your costs
Lastly, before you start your own digital agency, calculate what would your costs be for fulfilling the services (yourself or outsourcing) and see if you would have high enough profit margin.
Also, if possible calculate your customer acquisition costs, as you will need to deduct those from your profits as well.
6. Building Digital Agency Website
There are quite a few different ways how you can build a website for your digital agency. These are the best options:
• WordPress + Hosting
WordPress is the most common way of building websites on the internet. It's a very affordable solution but requires a little bit of time to learn.
You can get hosting from Bluehost for as cheap as $3.95/month with my special link. Once, you sign up with Bluehost they will give you an option to install WordPress with 1 click.
You can use free themes to build your website, but I would recommend to invest into Divi Builder. It's $89/year or $249 lifetime license.
Divi builder is the most popular WordPress builder and allows you the highest level of customization for your website. I absolutely love this tool. 😍
You also get a ton of different templates that you can insert automatically to your website and have a really professional looking digital agency website.
• Landing page builder
A landing page builder has easier learning curve and allows you to easily build out sales funnels all in one place. Of course, that comes with a price, so it is a little bit more expensive than WordPress.
Leadpages is one of the best landing page builders and it starts at $49/month.
It is quite an increase from WordPress but you have to consider that you have a whole sales funnel built out for you with this one tool.
Systeme.io is another great landing page builder that comes at a little cheaper price, starting at only $27/month.
• Digital product software
Podia is a tool that I love as well and have been using for a while. 
It is mainly for digital products, but you can also create a membership portal for recurring payments for your clients or sell your packaged services as a 'digital product'.
It is super easy to use and you can build out a really nice looking website and have all the other features such as email drip campaigns, accepting payments and setting up client recurring payments.
7. Email Marketing Automation
Email marketing automation is an essential part of starting a digital agency, so do not skip this step!
This can really make or break your agency. And if done right will save you a ton of time.
• Private email/Business Email
First, you need to get a private email (professional email). This means instead of using gmail you are using contact@youragencyname.com.
You can get private email from Namecheap. It is super cheap and you can get email for as little as $8.99/year! That's almost the same what Gsuite costs per month!
• Email marketing automation software
This is what will really save you a ton of time and will increase your digital agency's revenue massively.
Email marketing software allows you to set up automated email funnels, start creating email list and send out campaigns in bulk.
You can send your potential clients to different lists and based on their actions you can send them different emails, so you have higher chance of turning lost leads into clients.
Mailerlite is a completely free email marketing software that doesn't cost anything up to 1000 subscribers and the paid plans are the cheapest out there.
Getresponse is another amazing tool that allows you to create really beautiful landing pages and pop-ups and has a more advanced automation tools.
Honestly, Getresponse is more of a mix between email marketing software and a landing page builder that allows you to create sales funnels.
So, technically you could set up your whole digital agency just using Getresponse. 
• Email opt-ins
Another crucial part for a successful digital agency is to capture as many leads as you can and the easiest way to do so is buy having an opt-in on your website.
Vast majority of the people who visit your website are going to leave without taking action, but if you manage to get their email address you can re-market to them for almost no costs.
Most of the email marketing softwares will allow you to create an opt-in form, whether it is a pop-up or a form that you can embed on your website.
You might want to create a good lead magnet that people will be willing give their email address for.
I have create a whole free video course on how to create the ultimate lead magnet.
If you really want to scale your digital agency, you need to outsource the actual work and focus and acquiring new clients.
• Good & Cheap websites
If you are doing some of the work yourself or are just doing some smaller projects than you might be able to find someone on Fiverr to do it for you.
It is very easy to navigate through different gigs freelancers have posted on the website and you can always ask for custom orders if the gig doesn't quite fit your needs.
OnlineJobsPH is another one of my favorite websites to find super cheap freelancers. You get 3 job postings for $69 or 10 postings for $99.
Keep in mind that other freelancer websites charge 20% markup from freelancer side(you don't see it, but overall price comes with 20% markup).
So, if you do just a couple of projects with a freelancer, you will definitely save up a ton of money going via OnlineJobsPH as they only charge one initial payment.
Paying $1000 for a project means you have $200 platforms costs. Just keep that in mind
If you really want to scale your digital agency, you need to outsource the actual work and focus and acquiring new clients.
• Ask to commit for a minimum time
If you are just starting your digital agency, you can hire freelancers to do work for you part-time.
If the freelancer is not working for you full-time, my advice would be to ask the freelancer to be available for at least a certain period every day/week.
In this case, if you have a new client you don't need to worry that your freelancers are busy with other work and they can't deliver results as soon as you want them to.
• Have more than one freelancer
Even if you ask a freelancer to commit certain time per day/week if necessary, you might get a few clients at the same time and it might be too much for a freelancer to handle.
To make sure you don't run into this problem, have more than one freelancer who are ready to do some work for you in case if you get more clients than usual.
• Use time tracking software
This might be the best investment you will make for your digital agency.
When you are testing and working with freelancers it is crucial to know how much time they are spending on a specific task and to see how they are doing things.
The tool I love for this is Hubstaff. Hubstaff is a time tracking software, that also takes screenshots of your employees screen and tracks their activity levels.
With this you can easily track how much time each freelancer spends on specific tasks and you can also see what they are doing to get a better understanding of what is going on.
Managing to increase your freelancers productivity just by a few percent can save you hundreds if not thousands of dollars.
• Project management software
Another essential tool to have for your digital agency is project management software that will help you to have everything organized and run your agency must smoother.
This really is a must tool to assign work for your freelancers and to know what is happening, so you don't miss deadlines.
Clickup is a one-in-all solution that allows you to manage everything in one place and they have a free plan to start with.
There is a ton of different ways how you can go about finding clients for your digital agency, so I will not cover it all in here, but here are a few ways to start with.
• Cold email/messages
One of the simplest ways to find clients is by simply doing a cold-outreach.
This means finding people who might be interested in your services and just sending them out an email or a message that will get you talking and them eventually purchasing your services.
Snov.io is a good tool that allows you to easily find anyone's email address and they even have automation tools to help you create advanced automation campaigns.
• Running Ads
Another way to acquire clients is to simply run ads targeting potential clients. This, however, might require higher budget and some learning how to run ads.
• Content funnel
This means creating content that your potential clients might be interested in and then warming them up using this content to eventually purchase your services.
• Using job posting websites
If you are really struggling to find clients you can always just post on the job sites that I mentioned above.
You do need to pay platform fees and there is a lot of competition, but its one of the ways to start out.
10. Totals Cost Of Starting A Digital Agency 
When it comes to total costs of starting a digital agency it all really depends on how you plan to build your website and do your marketing.
But here are some minimal costs summarized:
Domain – $10

Website – $4/month

Theme – $89

Email – free/$10

Leadpages – $15/$37 (14 day trial)

Customer acquisition (depends)
11. Last Digital Agency Tips
• Margins and acquisition costs
Before you start your digital agency make sure you know what margins you can set for the services that you will be providing and what your client acquisition costs will be like.
• Recurring services
You can sell ones of packages, but it really helps if you have services that will have recurring revenue.
You might want to start out with a ones of digital service package and then up-sell recurring services after.
• Really niche it down and expand
There are only that many digital services to choose from, but what you can do is narrow your niche.
If you are doing SEO or social media marketing, perhaps do it only for yogis first, as being so specific is going to have much higher conversion rate.
Then you can expand to health professionals later on to have wider clientele. 
• Knowing service helps
As I mentioned you can outsource the actual work to freelancers, but knowing the services you will be providing with your digital agency can help.
It will make it easier to sell the services, hire freelancers, manage them and communicate with clients.
• Tracking and testing
To have the highest possible profits and grow as quick as possible make sure you are tracking and testing everything. 
From testing what opt-in forms convert the best, which freelancers perform the best to what cold emails are getting higher open and reply rates.
Socium Service Page🌐 https://www.sociummedia.com/services/🖥️ Must Have Business Tools Related Examples
Division Of Labor Service Page🌐 https://www.divisionoflabor.com/freelance🖥️ Must Have Business Tools Related Examples
PBJ Marketing Service Page🌐 https://pbjmarketing.com/services/🖥️ Must Have Business Tools Related Examples